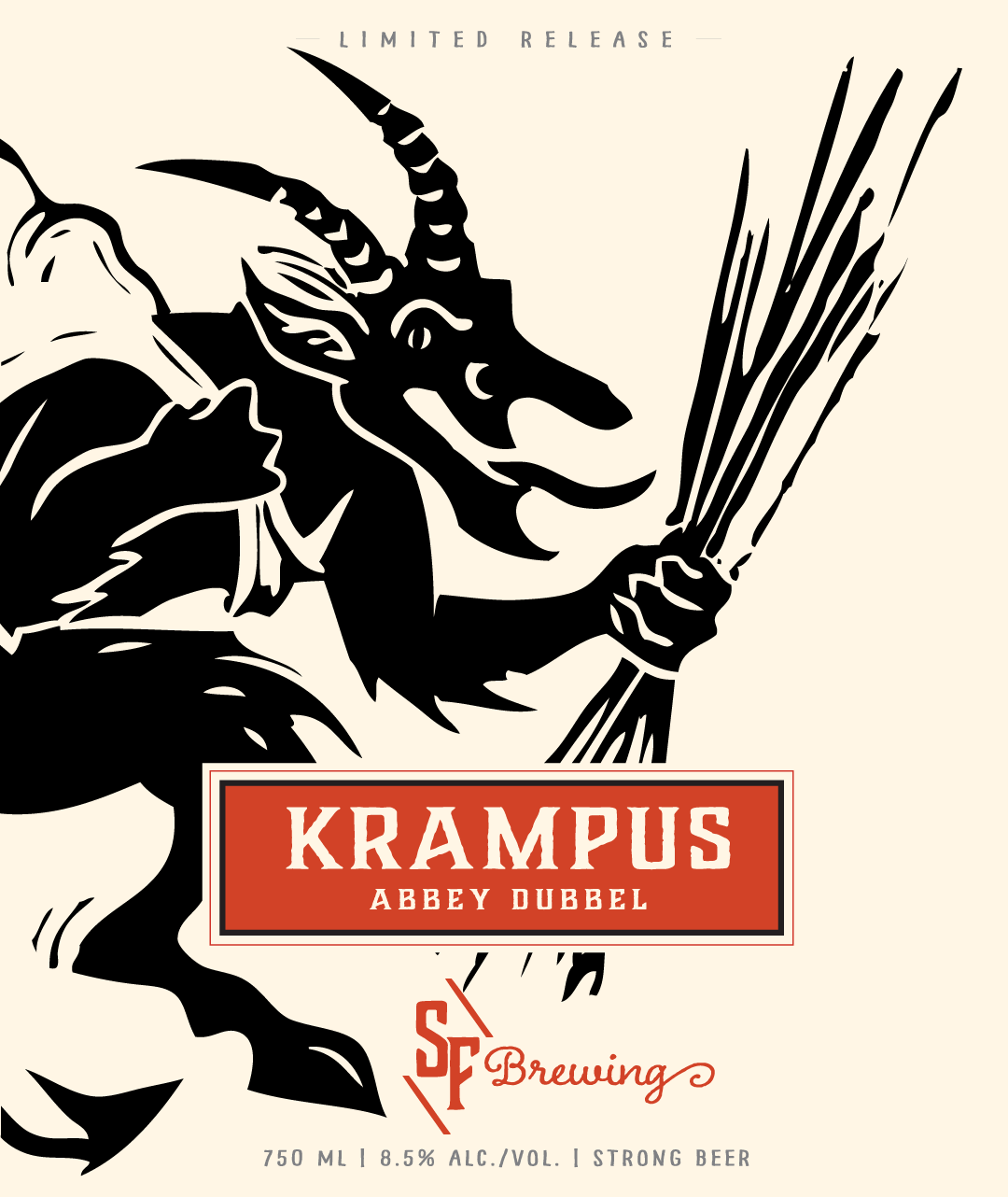 I'm tempted to grinch out and hoard as many bottles of Strange Fellows Brewing's Krampus Abbey Dubbel beer as I can for this holiday season. That's because this drink was a limited run drink once upon a time, but due to demand, it's back! Be it Halloween or Christmas, these are the seasons to warm yourself with a good drink. Although the Sasquatch in another brand is no longer as prominent, I recall a time those commercials graced the television. These days, I think the white haired mascot has gone into a hiding.

I'm generally not a fan of chocolate in beer. This flavour tends to creep into seasonal drinks often and I've learned to avoid them. The caramel notes in this nosh does a better job to keep me thinking of sugar plum fairies. Yes, when I was at Hillside Liquor a few days ago, I saw a drink using those fruits too and I may try one closer to the 25th.
As for how Krampus tastes, it's flavour profile is accented with figs more so than dates. The aroma is robust enough to get me addicted. I detected notes of cherry, my favourite fruit, and that's enough to convince me to turn nasty.
The good thing to note is that this company can deliver to most parts of Greater Vancouver and they have ample supply for this region. In British Columbia, a search for it can be somewhat difficult. Not every store will carry it, and one reported their supply sold out quite fast.
It took two days for me to find a location, and although I only grabbed two bottles, I think I'll be back for more.